Danie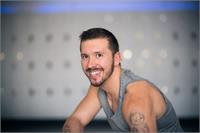 Danie instructs the following:
Targeted weight lifting and plyometric. Building muscle, endurance and strength. 45 minute class




A class where you can tap into your power - feeling amazing for the rest of the day. Moving to the beat, listening to the newest songs, while listening to your body. For the next 45 minutes, you can focus on yourself and see everything from a new perspective.